Animal Tricot
The Animal Tricot collection is made of 5 stranded knitting designs inspired by a selection of wild animals which represent different knitters' personalities.
Wild animals have inspired humans since the dawn of time through their behavior, their organisation, their beautiful shapes and colors. We gave them special symbols, associating them with our gods and high spirits. I believe that wild animals still have a lot to teach us. After all, aren't we just great apes ourselves? This collection will help you explore your connexion to nature and discover different sides of your own personnality through five fascinating animals that have a lot of secrets to reveal!
Ibex are free and joyful animals, curious of all human beings who have been fascinated by them since the dawn of times, painting them on vases and walls.
Ibex knitters are the joyful creative spirits of our knitting community. Knitting is their happy moment, they are curious, funny and find inspiration and wonders in the simplest things. They are drawn towards nature and natural things. They are the best friend that will cheer you no matter what and inspire you to be the best version of yourself.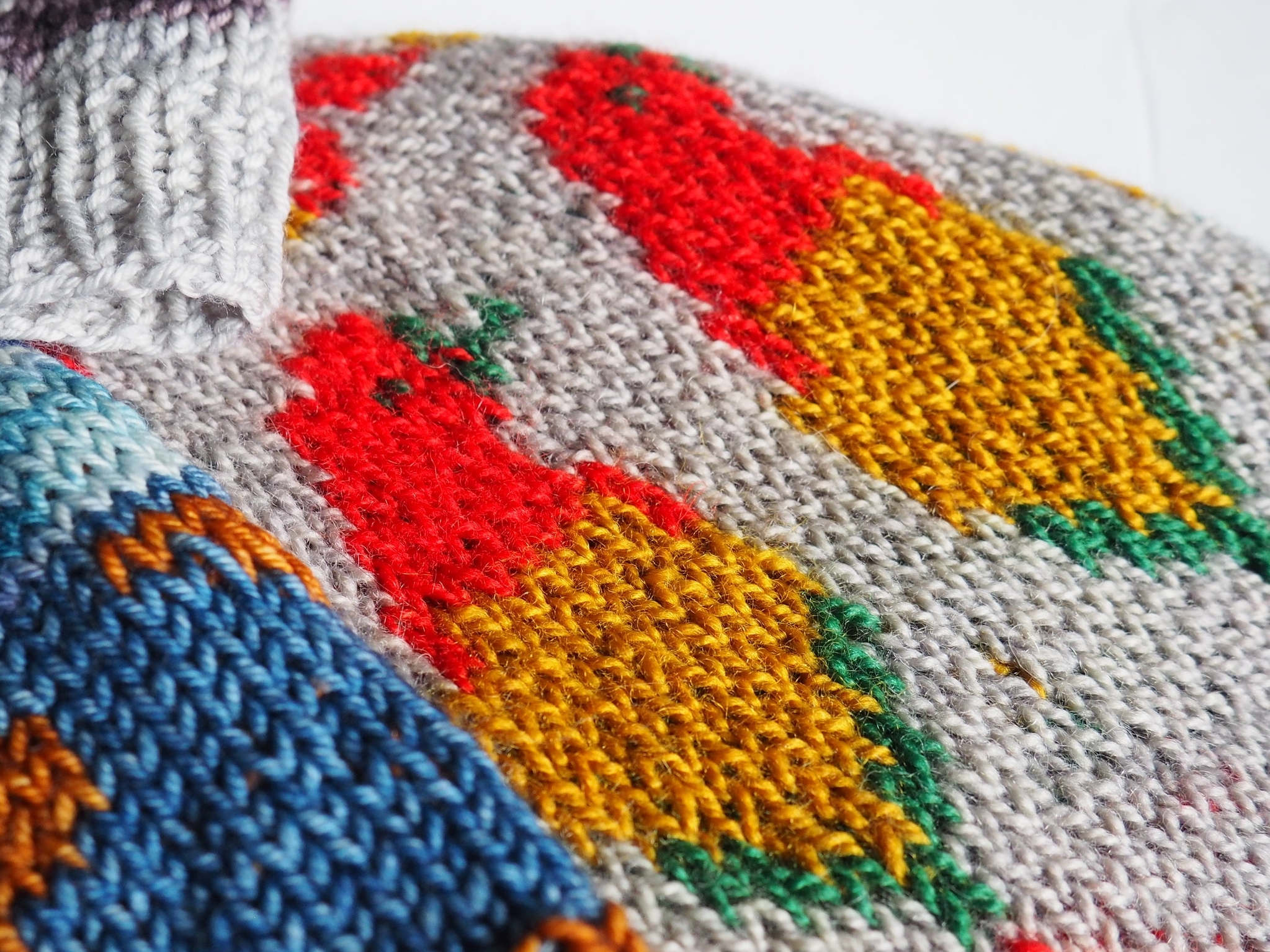 Bowerbirds are some of the most creative animals, they create colorful nests and make intricate and beautiful love parades to attract their partners.
Bowerbird knitters are the creators and knitting is their self-expression. They love playing with colors and aren't afraid of trying out new techniques. They love bold colors and bold fashion choices that reflect how unique they are. They are the inspiring artists that we all admire.
Orcas are the symbol of teamwork with their highly organized matriarcal societies. They raise all their children, hunt and travel the oceans together, ready to fight when someone in their community is threatened.
Orca knitters are the strong voices of our knitting community. Knitting is their way to connect with others and they love meeting people and sharing their tips and creations. They love helping others through social causes and believe that knitting has an amazing power to do so. They are able to bring us together so we can make the world a better place.
Beavers are creatures of love and symbols of hard-work. They create amazing lodges and dams to protect their family and live peacefully by the river.
Beaver knitters are the beating heart of our knitting community. Knitting is their slow time and their form of self-care. They care so much about others and are always ready to help. What they create with their own two hands has an extra special value and for them all knitted gift is a real gift of love. They are the problem solvers and the loving soul that can immediately help you feel better.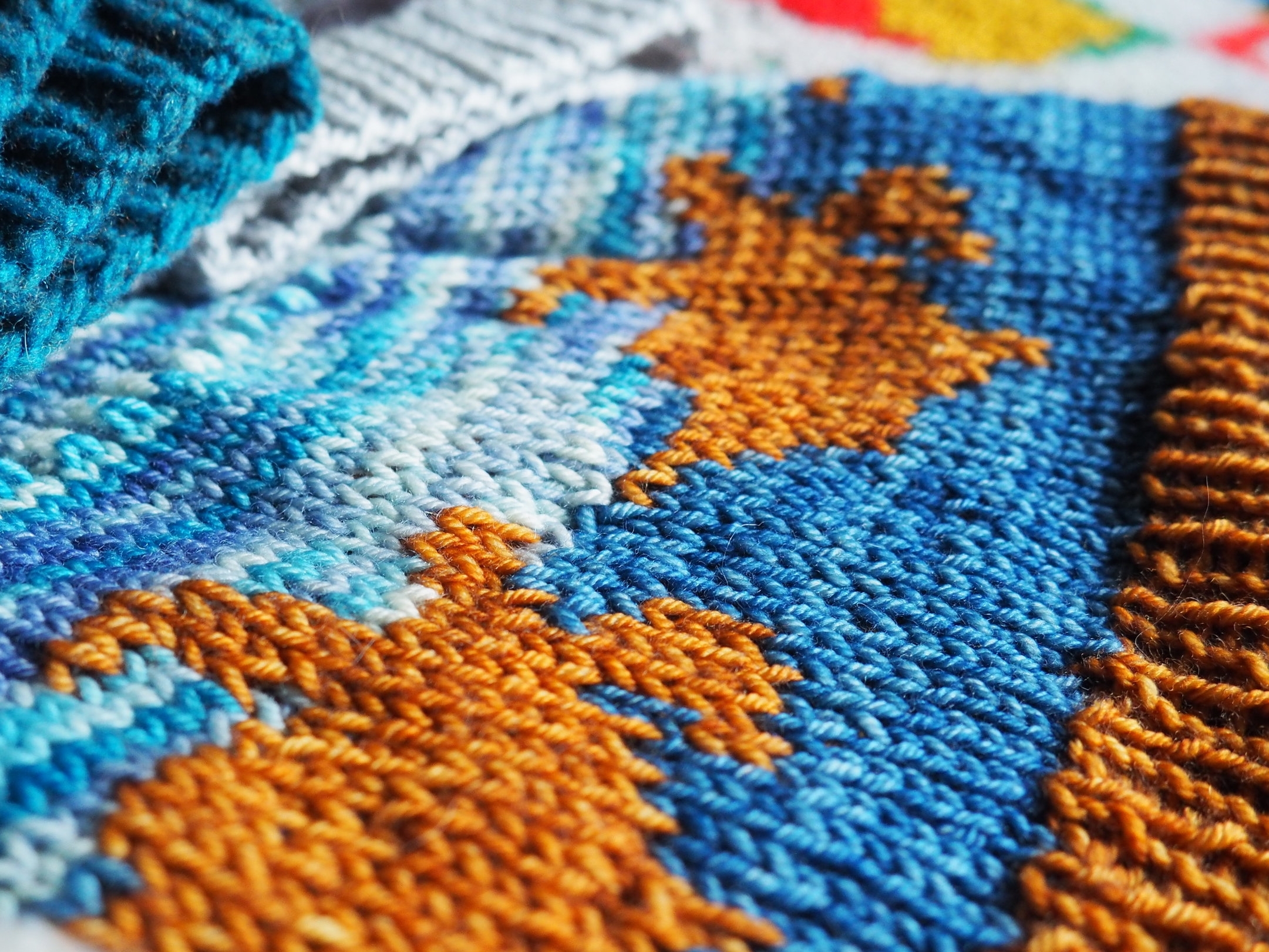 Sea Turtles are the explorer of the oceans. They travel amazing distances at high speed but always come back to give birth in the place where they were born.
Sea Turtle knitters are adventurers and knitting is their way to discover and understand the world. They love exploring different craft traditions or new techniques. They are wise pioneer with many stories to tell and they aren't afraid to go against the current trends to find unexplored continents. We love following them because with them, everyday is a new adventure.
Play around with multiple colors with this sweater made of a stranded yoke representing the amazing flame bowerbird worked in up to three colors at once. You can try the steeking technique and wear it as a cardigan or keep it as a pullover, but whatever you do, it will be as unique as you!
This simple beanie shape is worked in a two-color stranded pattern that represent a beaver family and their dam. The hat is available in two sizes: Adult and Baby so you can knit your own beaver family and gift this special hat to your loved ones!
This cowl is worked in the round, sideways with a two-color stranded pattern that represents a whole orca society swimming across the ocean together. This versatile design is available in two sizes and when you wear it around your neck, it will tell the world just how strong your tribe is!
This hat is made of a two-color stranded pattern inspired by an ibex pattern found on antique oriental vases. With its simple, comfortable shape, it's the perfect hat to wear everyday and go out in nature with.
This shawl represents sea turtles traveling the oceans to new horizons.With its interesting construction, it will allow you to explore different color combinations while knitting the clever pi-shape.
ANIMAL TRICOT
- 5 PATTERNS TO EXPLORE YOUR INNER ANIMALS